Yale 8kW

The Yale 8kw multi fuel stove was designed specifically to fit on an 18″ deep hearth without the need to add an extension...

Zurich 8kW

The Zurich 8kw stove is a modern European type stove available in a choice of cast iron or steel...

Multi-fuel Achill 16kW

The Achill 16kw room heater multi fuel stove is designed to heat large living areas. It is a steel stove with a cast iron door and...

Rika Forma 8.5kW

Forma - slimline woodburning stove The FORMA woodburning stove is a slimline, space saving stove in the typical RIKA design....

PALAZZETTI

Palazzetti with an Palex 78 insert, cladding in bush hammered white stone and pink stone with polish panel hearth..

NØRRESKOVEN TRADITIONAL 5kW

The Nørreskoven Traditional unites classic, traditional stove design with future-proof technology...

PALAZZETTI

Palazzetti Mod: Kensington with a Palex 78 insert, wall cladding made from Limestone Bianco marble with antique effect Wenge quartzite...

Oslo 10kW

The Oslo 10kw stove is a modern European stove manufactured from high quality steel...

Rocal Stove Mod: Born

Free standing Rocal stove Nominal output 18kW Efficiency 78%...

Rowandale multi-fuel 5kW

The Rowandale stove features a stunning panoramic door and is equipped with a powerful airwash to keep the glass clean and show off the fire to its fullest effect...

Nordflam 18kW

ELBRUS inserts make it an ideal product to match any interior and offers perfect functionality and a modern, stylish appearance...

Thames 4.5kW

The Thames 4.5kw multi fuel stove was designed specifically to fit under a standard 16″ fireplace opening...

Rocal Mod: Gala

Free standing Rocal stove Nominal output 22kW Efficiency 81%...

Hawk3 - 4.5 kW

The Hawk is sure to surprise you. The Hawk 3 can be squeezed into the smallest places...

Rocal Mod Oval

Free standing Rocal stove Nominal output 20kW Efficiency 83%...

fireplace-design

A Grand Design fire place...

PALAZZETTI IKI 16:9 - 20kW

Palazzetti Iki 16:9 its structure is in painted steel while its firebox is in Thermofix, a special, very high heat accumulation...

SØNDERSKOVEN TRADITIONAL 7kW to 10kW

The Sønderskoven Traditional is one of our biggest models blending impressive heat output through innovative Tripleburn performance...

PALAZZETTI from 7kW to 38kW

Palazzetti Mod: Sunyfire range offer original,very eye-catching, spectacular volumes while ensuring the best efficiency...

PALAZZETTI 20kW

Palazzetti Mod: Iki 16:9 its structure is in painted steel while its firebox is in Thermofix...

Rocal Stove Mod: City X1300

PALAZZETTI

Palazzetti Mod: Auronzo cladding made from flammed Medea stone or brushed giallo egizio marble..

Lisbon-900-DS

The Lisbon 900 Double sided Wood Burning Cassette is manufactured in beautiful Portugal..

PALAZZETTI

Palazzetti Mod: Cardiff with a fully fitted 25:9 front and a cladding made entirely of beige, polished Persia stone...

Druid 21kW

The Druid 21kw Room heater stove is the largest dry stove in the Henley range and is ideal for large living areas...

Rocal Vertex

Rocal Vertex Wall Mounted Wood Burning Stove

PALAZZETTI

Palazzetti Mod: Covent Garden with a MBL 16:9 front, wall cladding made from antique-effect Wenge quartzite with shiny Limestone Bianco marble...
Because your fireplace is unique !
Welcome to Eco Fire Stoves,

our showroom is centrally located at Hinckley in Leicestershire where you can view a selection of the range we offer. We can supply and install wood burners, multi fuel stoves and pellet stoves and boilers. We are authorised stockists of Hunter, ACR, Clean-burn, Parkray, Royal and Bronpi which are made here in the UK. Offering approved multi fuel stoves and wood burners which are approved for smoke control area's.
This enables us to install a stove almost anywhere in our region.
We are also Palazzetti specialist's

who are one of the leading European companies in the wood biomass (wood & pellets) domestic heating field today. The Italian range of stoves and boilers are manufactured by Palazzetti near Verona in Italy. With typical clean Italian design principles they have been the choice of in house engineers, architects and designers for many years. Now we can offer them to customers here in the UK. These are innovative products, developed in compliance with the highest technological standards and in absolute respect for the enviroment.
They are also tested and certified by the most prestigious European institutes and by associations protecting consumers.
Our expert installers are HETAS trained engineers

to ensure safety and giving you peace of mind. We only sell British and Italian made stoves, ensuring our products have been built to last. We don't sell cheap imports as quality is important to us. Our range covers traditional styles and contemporary through to the very modern. We have something for everyone's style and taste.
Many people are now taking the decision to install a

pellet boiler

which are supported by the government.
Grants are now available through thier RHI and green deal initiatives. We have a large range of

MCS approved

Palazzetti products to meet the requirements and conditions of the grant.
If you are fitting a stove yourself

we can supply the stove along with all the materials you will require including flue pipe systems, heat resistant silicone, fire cement, paint, stove cleaners and replacement ropes.
We offer a free site survey within a 15 minute drive time from Hinckley just call

078 186 44158

to book an appointment.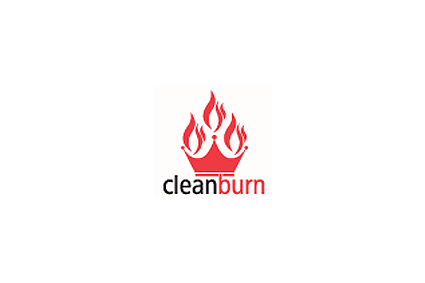 For All Major Home Appliances
Crown Court
Upper Castle Street
Hinckley